Book Your Free Consultation Today!
Servicing Moreton Bay, Brisbane and the Gold Coast areas.
Best Security Screens, Doors & Windows
With over 38 years of experience in security screens, we are able to offer our clients a variety of options. Started in Brisbane and constantly growing we are now able to service customers from Burpengary  all the way down to south part of the Gold Coast. Our objective is to make sure that we provide quality solutions and reliable security for our clients.
Most customers aren't too sure what products would be best fit for their property. Whether you are looking to secure your home or an investment property, we've got you covered. Our solutions range from security doors and window screens to high end 3M Film and Crimsafe products.  Speak to our consultants to find out what security options are available to fit your needs.
Every client is different and has their own needs and wants as well as a budget. With a team of professionals we are able to provide personalised service and a tailored solution. Give us a call to arrange a free onsite quote.
Know Your Security
Our products are Security Window, Security Screens, Security Doors, Security Shutters, Crimsafe Security, Diamond Welded Security & 3M Security Film all meeting various needs that our customers may have.. Servicing the greater Brisbane and Gold Coast area, we focus on delighting clients with our extensive product knowledge, quality installation techniques and a personable service.
The difference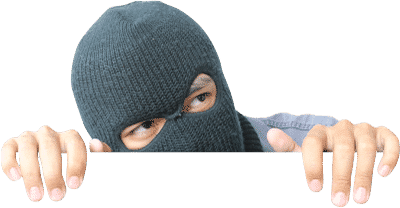 Securelux Installers are company employees committed to making your home safe & secure. We don't use contract installers!

Securelux is QBCC Licensed (1187294) and comply with all the industry standards outlined by the QBCC.

The use of heavy-duty accessories to every product ensuring that every security product purchased meets the high level of security that our customers expect.

Securelux places great emphasis on servicing customers who have experienced a recent break-in with fast track delivery & the best quality accessories on the market.

Interest free finance available with options including 12-month & 24-month finance available ensuring customers can have their security when they need it.
Securelux enhances the protection of your products against corrosion in harsh environments with the application of 'Saltwater Series' gel to every clamp screw.

All accessories are colour matched to ensure the customer has the professional finish that they expect and should receive with every installation.

Securelux wait until the installation is complete before payment is expected confirming customers receive the quality installation that they are paying for.

Securelux offer a complete range of security products including Crimsafe Ultimate, Crimsafe Regular, Heavy Duty 7mm Welded Security & Security Shutters guaranteeing that we have a solution for all our customers needs.

Securelux offers warranties on all products and accessories, where an attempted break in or vandalism has occurred we will come out for a $99 call out fee.
Latest News
When you've spent money on making your home secure, maintaining and cleaning your security screens in Brisbane ensures they keep protecting your home. All mesh window screens capture some dust and impurities which can colour [...]
Are you looking for new security windows on the Gold Coast? With so many options available on the market, how do you know you're choosing the best option for your home? We've put together some [...]
Are you building a home in Brisbane and considering your security options? When building a new home you don't want to take away from the carefully chosen look of your new home. However, at the [...]
What Our Customers Say

From Start to Finish Most Professional Company I have dealt with!

Overall experience with Securelux, was exceptional, from the first initial quote with Kerry, who explained what they would be doing, what it included. Office staff provided great communication with when installation would be done, then a follow up date to complete job. Kerry's presentation was very professional and we came away knowing exactly what we were getting in the quote, and how installation etc would work. Installation day was hassle  free, very non intrusive, very…

I have already recommended your services!

Thank you to the Securelux team for an effortless and seamless installation of my Crimsafe Screens.  Right from the start to the end your customer service and professionalism were top notch.  I feel so much safer now and it took the pets less than a day to get use to using their new door so now they always have access to outside while keeping other pests out.  Being able to have the screens installed from inside was…

The greatest example of customer service

One of the best examples of customer service I have seen in a business. You should be very proud of your team, at a time when service levels are dropping your staff exceeded at every point. That is how they got my business. The sales guy was helpful in following up but not pushy, the guy who did the measure was passionate about the product and the office staff were incredibly accommodating. Even if I…

The best service we have received in a long time

How prompt, efficient and professional you were.  The service your organisation provided is the best service we have received from a company for a long time.  I am thrilled with the result and all the work that went into it including the reception who took the time to call.  Thanks.

A very detailed consultation

Very happy with the consultant! He answered all my questions, showed me samples and went through the steps required to install the products.
Book Your Free Consultation Today
Call us on 1300 11 51 51 or fill out the form below to get instant call back with quote.