The Best Security Screens, Windows & Doors in the South East
With over 40 years of experience in providing security screens, windows and doors to homes in Queensland's growing South East, we have the skill and ability to offer you a variety of options to suit your home, budget & security system.
Securelux is a family-owned and operated business, that has seen good growth from our small start in Brisbane. Today, we service customers from Burpengary in the north through to the Gold Coast in the south. Our objective is to provide quality solutions and reliable security for our clients.
We understand that many homeowners aren't always sure about what products would be the best fit for their property. We've got you covered. Whether you're looking to secure your home or an investment property, our experienced team can help you decide on the best option for your property. We have solutions including Crimsafe security screens, security windows and doors, as well as 3M Film, security mesh and Crimsafe products. Have a chat with one of our consultants to find out how we can provide a product that fits your needs.
At Securelux we understand that security is personal; everyone has different needs, requirements and budgets. Our experienced and professional team of consultants can provide a personalised service and tailored solution. It's our experience that allows us to provide a service that others can't.
Your Team of Local Experts


We Know Security
Securelux provides a range of security products including security screen, windows, doors and shutters. We are a Crimsafe licensee for Crimsafe Security, Diamond Welded Security and 3M Security Film. These products allow us to meet the various needs that our customers may have.
We use the highest quality materials – screw clamps, stainless steel mesh, tamper-resistant screws – and so forth to meet Australian standards for steel security doors. Your peace of mind is our standard.
Servicing the greater Brisbane and Gold Coast areas, we focus on meeting expectations with our extensive product knowledge, quality installation techniques and a personable service from each and every member of the Securelux team.
The

difference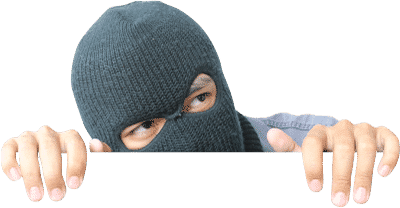 At Securelux, we like to do things differently. Our aim is to meet your security requirements quickly and affordably.
We are committed to keeping your home safe and secure. Securelux installers are company employees not external contractors.

We are QBCC Licensed (Lic No. 1187294) and comply with all industry standards as outlined by the QBCC.

We only use heavy-duty accessories on all installations and security screens, windows and doors to ensure every security product purchased meets the high level of security that you expect.

Experienced a recent break-in? We understand your concerns and place a great emphasis on servicing customers like you, with fast track delivery and the best quality accessories on the market.

We provide interest free finance with options including 12-month and 24-month finance to ensure you can have home security when you need it, not when your budget allows.
Going above expectations, our manufacturing team protect your products against corrosion in harsh environments by applying "Saltwater Series" gel to every clamp screw.

Looking for products that match the look of your home? All our accessories are colour matched to ensure you end up with the professional finish that you expect and should receive with every installation.

Pay after installation. We wait until our security screens and products are installed before payment is expected. This allows us to confirm you are happy with the quality of the product and the installation you've received.

Securelux offers a complete range of security products including Crimsafe Ultimate, Crimsafe Regular and 3M Film, allowing us to guarantee a solution for all home and business owners.

Showing that we believe in our security products, we offer warranties on all products and accessories. Where an attempted break-in or vandalism has occurred, we'll come out for a flat $99 call out fee.
Latest News
Home security products are rising in popularity and homeowners in particular are looking at different ways to increase the security of their home, while still staying within budget. There are many benefits to investing in [...]
When most of us think about home security solutions, we think about complex camera systems, barred windows or complex locks. While these options no doubt enhance security they can be unsightly and complicated to [...]
As homeowners, we're always looking for ways to make our home safe against, not only intruders, but general damage as well. While security screens are a great way to protect  your home from unwanted guests, [...]
What Our Customers Say

From Start to Finish Most Professional Company I have dealt with!

Overall experience with Securelux, was exceptional, from the first initial quote with Kerry, who explained what they would be doing, what it included. Office staff provided great communication with when installation would be done, then a follow up date to complete job. Kerry's presentation was very professional and we came away knowing exactly what we were getting in the quote, and how installation etc would work. Installation day was hassle  free, very non intrusive, very…

I have already recommended your services!

Thank you to the Securelux team for an effortless and seamless installation of my Crimsafe Screens.  Right from the start to the end your customer service and professionalism were top notch.  I feel so much safer now and it took the pets less than a day to get use to using their new door so now they always have access to outside while keeping other pests out.  Being able to have the screens installed from inside was…

The greatest example of customer service

One of the best examples of customer service I have seen in a business. You should be very proud of your team, at a time when service levels are dropping your staff exceeded at every point. That is how they got my business. The sales guy was helpful in following up but not pushy, the guy who did the measure was passionate about the product and the office staff were incredibly accommodating. Even if I…

The best service we have received in a long time

How prompt, efficient and professional you were.  The service your organisation provided is the best service we have received from a company for a long time.  I am thrilled with the result and all the work that went into it including the reception who took the time to call.  Thanks.

A very detailed consultation

Very happy with the consultant! He answered all my questions, showed me samples and went through the steps required to install the products.