Bushfire Protection
Be prepared against the threat of bushfires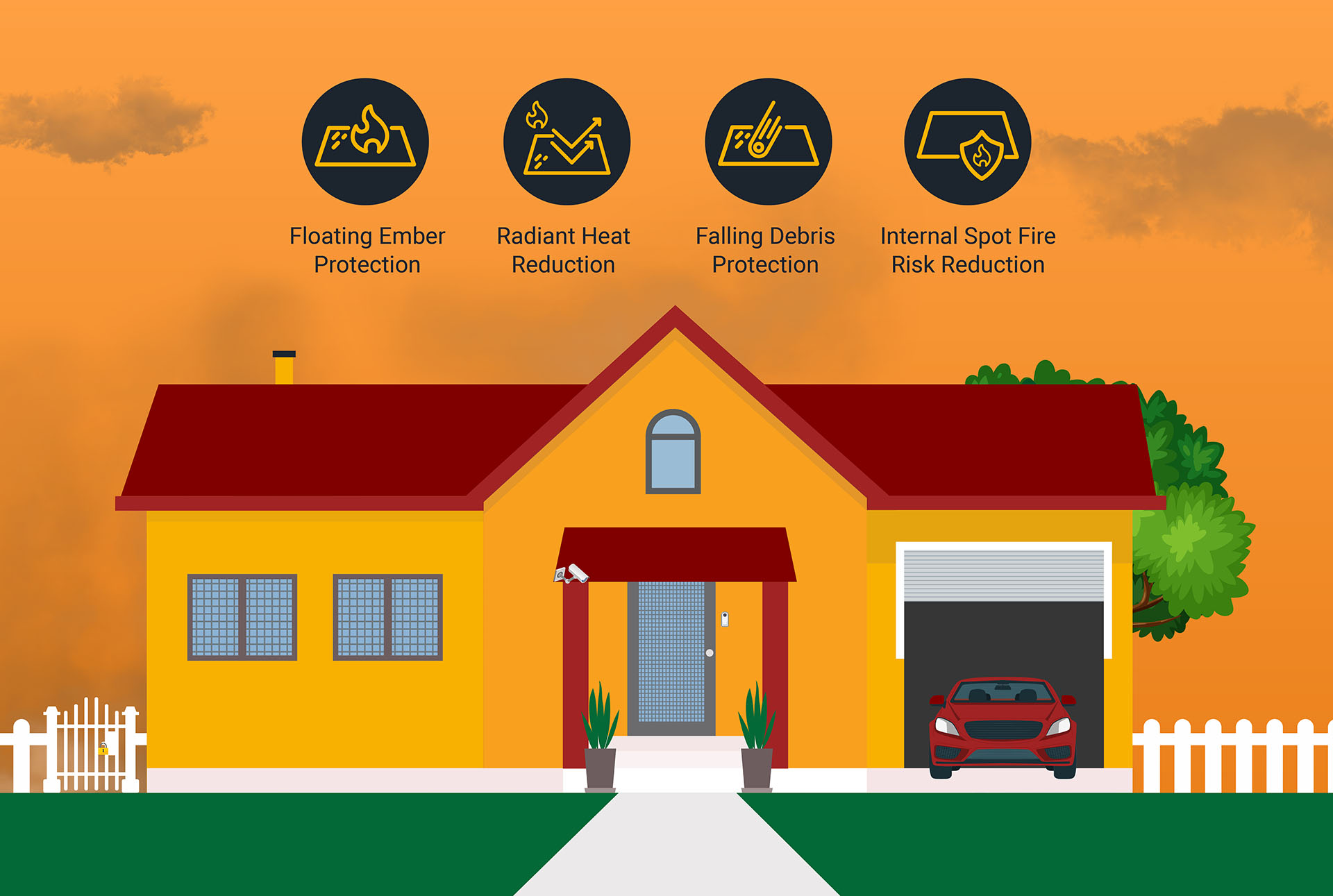 Crimsafe for Bushfire Protection
With bushfires becoming more prevalent in Australia, it is no wonder that fire safety is a big consideration for homeowners who are looking at ways they can protect their home should a fire come close. We only had to watch the devastation over 2019 and 2020 of how quickly circumstances can change.
What many people don't understand is that it isn't just fire that can cause issues. Embers can fly kilometres from a fire front, starting their own fire, while radiant heat can also become an ignition risk. Then there is falling debris like tree limbs that have been damaged falling, not just during the fire, but for weeks afterwards. Crimsafe screens won't permit floating embers to pass through door and window spaces, reducing the risk of internal spot fires within your home.
If you reside in areas with bushland on the perimeter of your home or within hinterland regions in Greater Brisbane and the Gold Coast, you should certainly consider the dual benefits of Crimsafe Security Screens.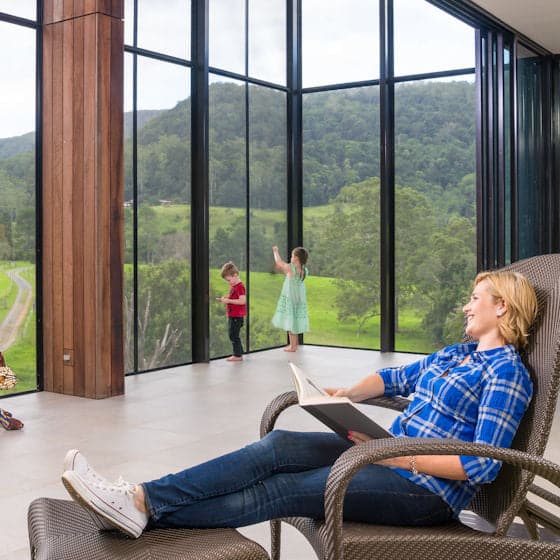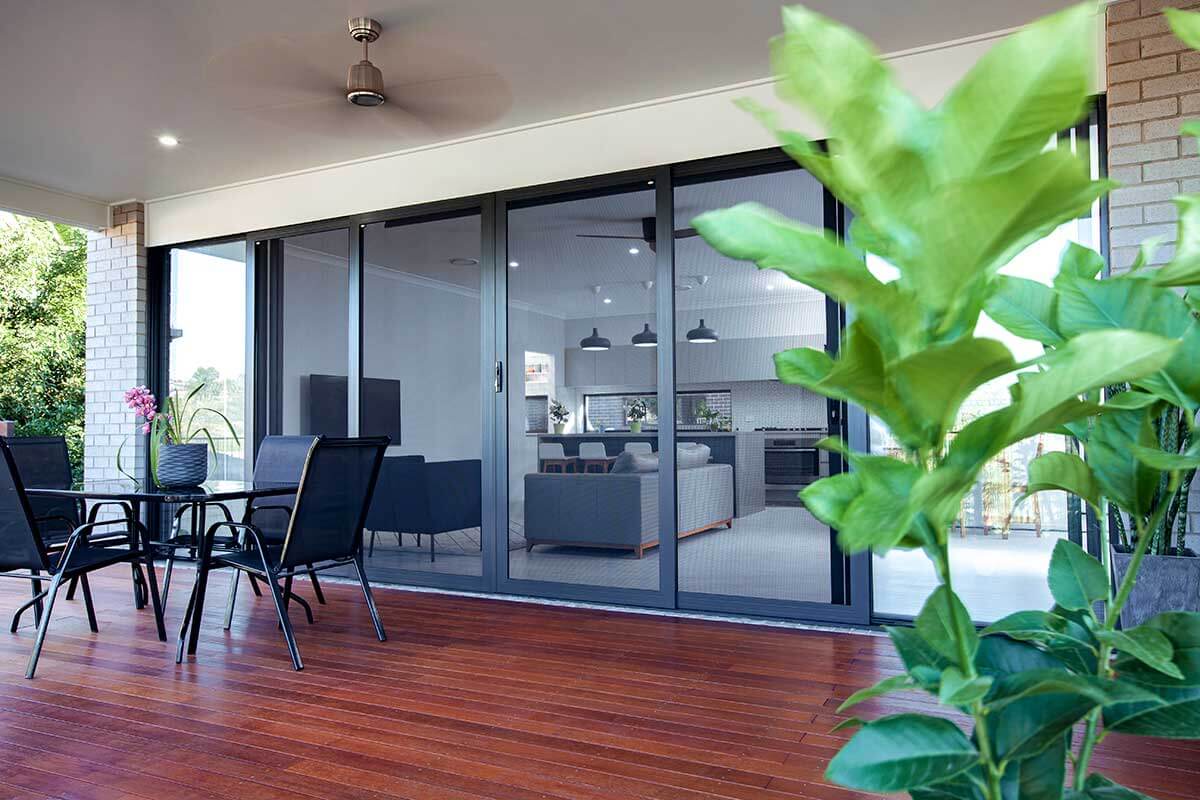 Do you have a need for Fire Engineered Screens for fire attenuation?
It is in the aftermath that we tend to think of how we can further protect our homes, and there can be a simple solution. But firstly, what is fire attenuation?
Simply put, fire attenuation is the reduction of radiant heat and the spread of flame. It is not the same as bushfire protection, but it will provide a level of protection to your home.
Crimsafe fire attenuation security screens won't permit floating embers to pass through windows while the fire attenuation feature reduces the intensity of radiant heat flux and naked flame by up to 45%. These screens will also protect against a burning tree limb falling; because Crimsafe security screens are made from a high grade stainless steel mesh and it is fastened into the frame via a vice like method, the mesh won't break out of the frame, and there are no plastic parts that could melt and destroy the strength of the screen.
Screens that Satisfy Australian Standards
Do you need to satisfy Australian building codes in a bushfire prone area? Installing a Crimsafe security screen means you satisfy the required building codes – as these products meet the requirements of BAL-FZ.