Escape quickly and securely with Safe-S-Cape.
It's wise to keep your home secure and sheltered, but remember that this also has the potential of locking you in. As a security company specializing in safety, Crimsafe believes that we must be prepared with an escape plan should an emergency ever arise. That is why our unique Safe-S-Cape Security System was created specifically for windows! We want to ensure everyone can remain confident and protected both inside as well as outside their homes.
With Safe-S-Cape Security Screens, there's no need to fumble around for a key. Simply push the button inside and they will unlock – it's that simple! Furthermore, you get to choose from either an inward or outward swinging motion when unlocking your security screens; making sure you can exit as quickly and efficiently as possible.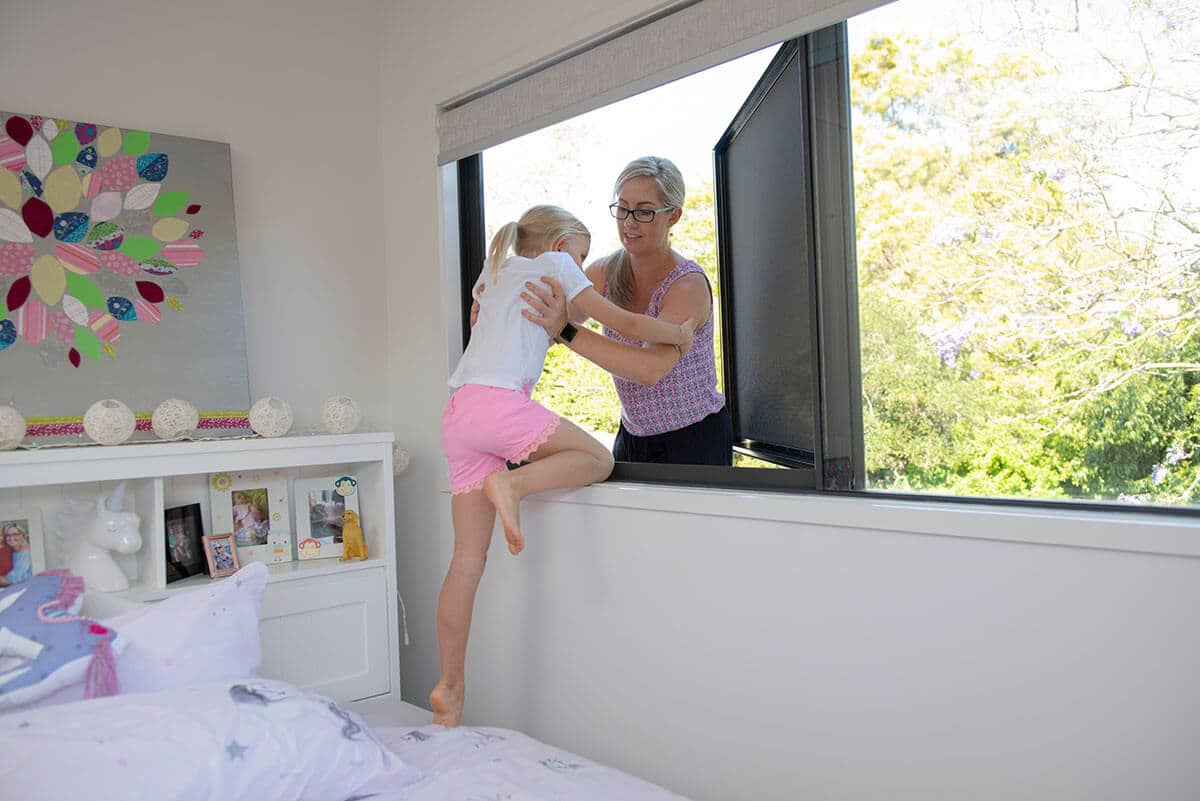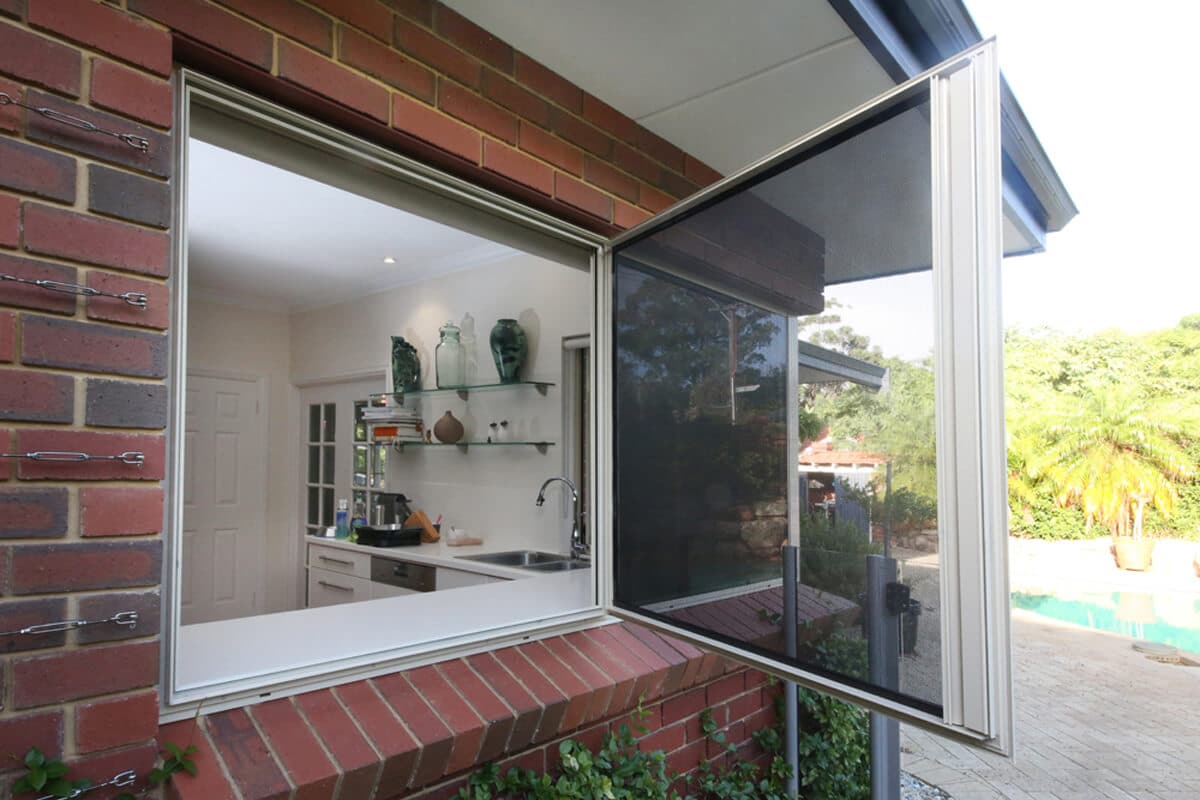 Benefits of our Safe-S-Cape
Safe-S-Cape Window Screens possess the unparalleled robustness of Crimsafe, plus they are simple to open from inside. Investigate the following plentiful advantages that come with Safe-S-Cape:
Open from the inside without a key

Made-to-measure for a perfect fit

Feature our exclusive Screw-Clamp™ technology

Blocks 53% of solar heat gain and 62% of UV rays.
Frequently Asked Questions