Stacking Security Screen Doors – security and style in perfect harmony!
Are you looking for a secure and versatile door solution? Look no further than Crimsafe Stacking Security Screen Doors! Perfectly designed to be used within any doorway, these doors can easily transition from solid security barriers to inviting open spaces. You can configure the panels in either the center of your jambs or on either side; allowing complete compatibility with your home's design. Now that's what we call versatility!
By interlocking each panel at the frame edge junction, you can securely join together both meeting panels and bask in the comfort of natural light and air circulation between your home's interior area to any outdoor entertaining space. With this connection made, you are sure to relax with an effortless assurance that all is secure.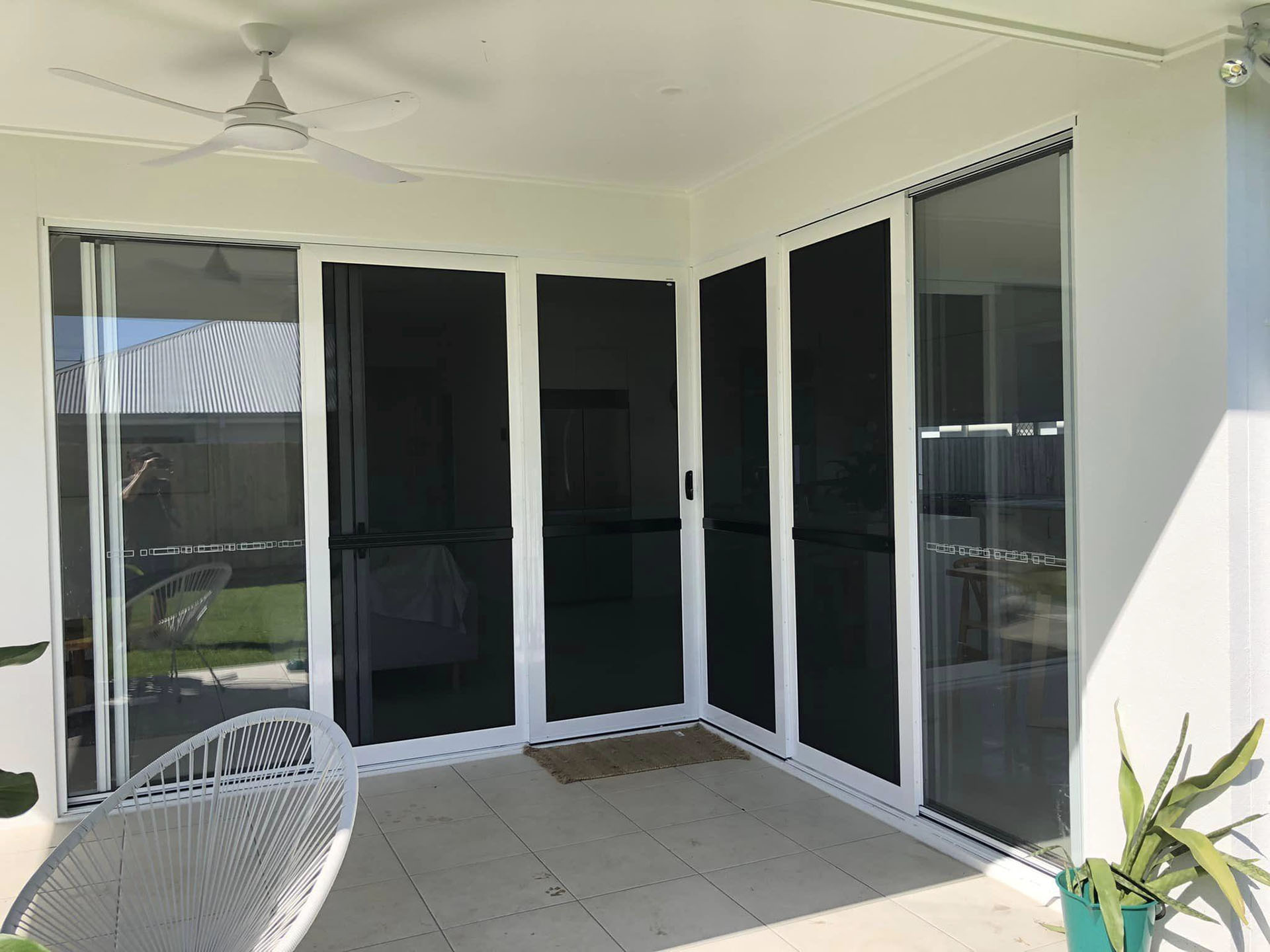 Benefits of our Stacking Doors
Crimsafe Stacking Screen Doors boast our innovative Screw-Clamp™ system and 304 structural grade mesh, perfect for securely locking the doors together or stacking them away neatly when not in use. With these amazing features, you can enjoy even more benefits:
An impenetrable interlocking panel system

Panels that effortlessly slide down in front of each other

Unobstructed vision, without any restrictions

An incredibly dynamic and adaptive open plan solution

Flood your home with natural light and fresh air.
Frequently Asked Questions