Pivot Security Screen Doors provide a sense of security and assurance
Many homes feature large, impressive-looking doors as the primary entrance. Whilst impressive applications pivot doors can be quite difficult to secure. However through the years of industry experience Securelux has identified a way to not only secure Pivot door but make them aesthetically pleasing too.
Any door opening without a security door to an experienced thief, can be seen as a welcome invitation to enter your home and leave your family and your assets vulnerable. Crimsafe Pivot Security Screen Doors are designed to provide enhanced protection for your family and possessions – with rigorous testing proving that our hinged security screens surpass industry standards and outpace rivals when it comes to strength and performance!
Optimal strength and safety are ensured when you install a Crimsafe security screen door. It is effectively attached by strong hinges on one jamb while the other has an effective three-point locking mechanism, creating an impenetrable barrier between your home and any unwanted visitors. This type of product is widely used for many applications:
Laundry door

Internal garage door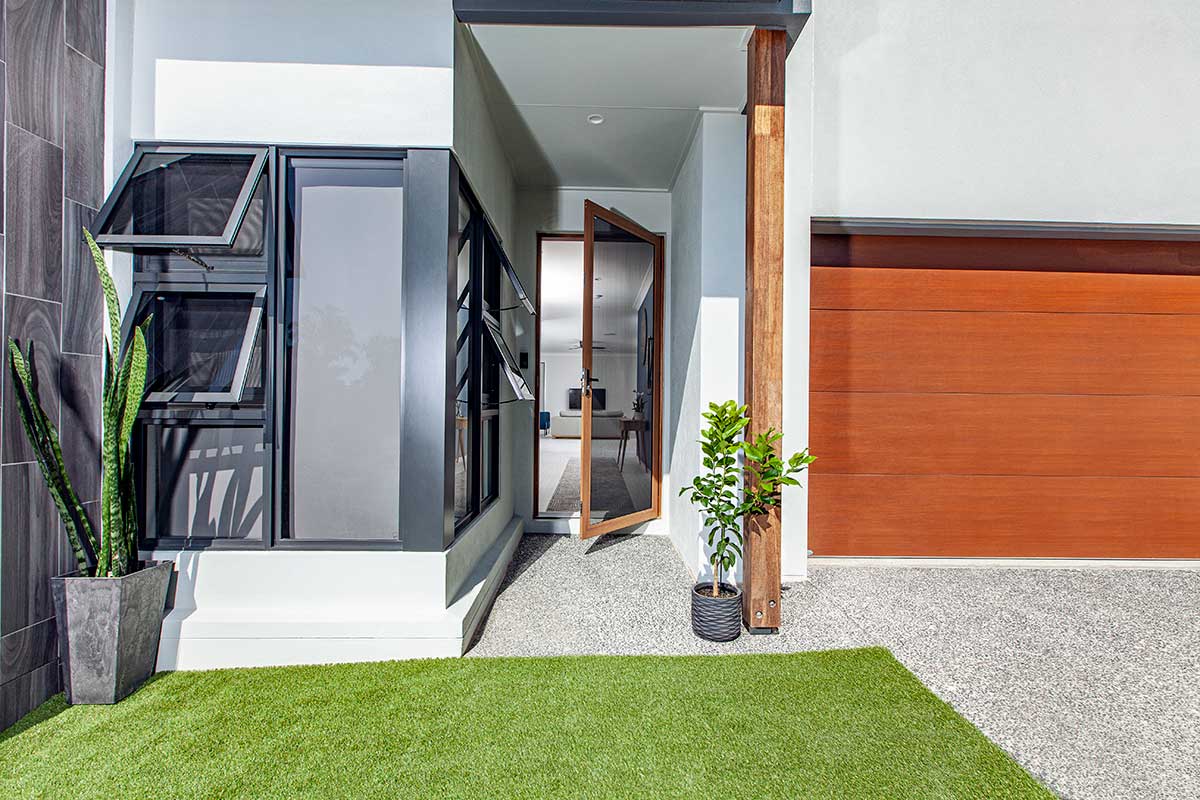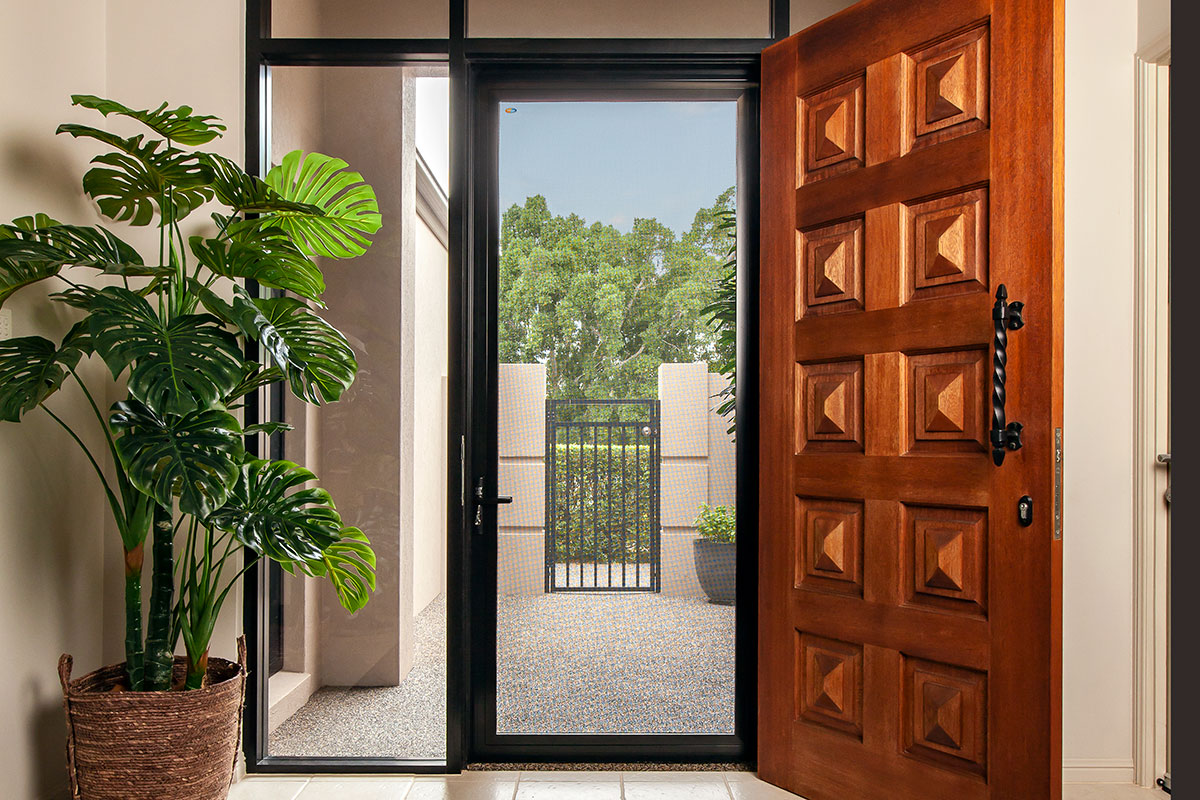 Benefits of our Pivot Doors
Keep your family and home safe with Crimsafe's Pivot Security Screen Doors. Our Screw-Clamp™ system and 304-grade mesh provide unparalleled protection for the most vulnerable areas of your house, including:
Three-point locking mechanism

Made-to-measure, custom-fit for your doorway

Optional build-out for non-standard systems

Natural light and airflow into your home

A choice of Regular, Classic and Ultimate.
Frequently Asked Questions