Make a quick escape with Safe-S-Cape – the only way to keep you safe and secure in an emergency.
Although it's sensible to fortify your home against intruders, it is also important to ensure you have a swift means of escape in the event of an emergency. This was at the heart the design for Safe-S-Cape Security System windows at Crimsafe; giving families peace of mind that they can quickly and safely exit their homes without sacrificing security.
For added convenience, Safe-S-Cape Security Screens can be unlocked with a simple push of the button from within. You'll also be able to determine how it opens – in or out! Not only will you have effortless access and exit but peace of mind that your home is safe and secure at all times.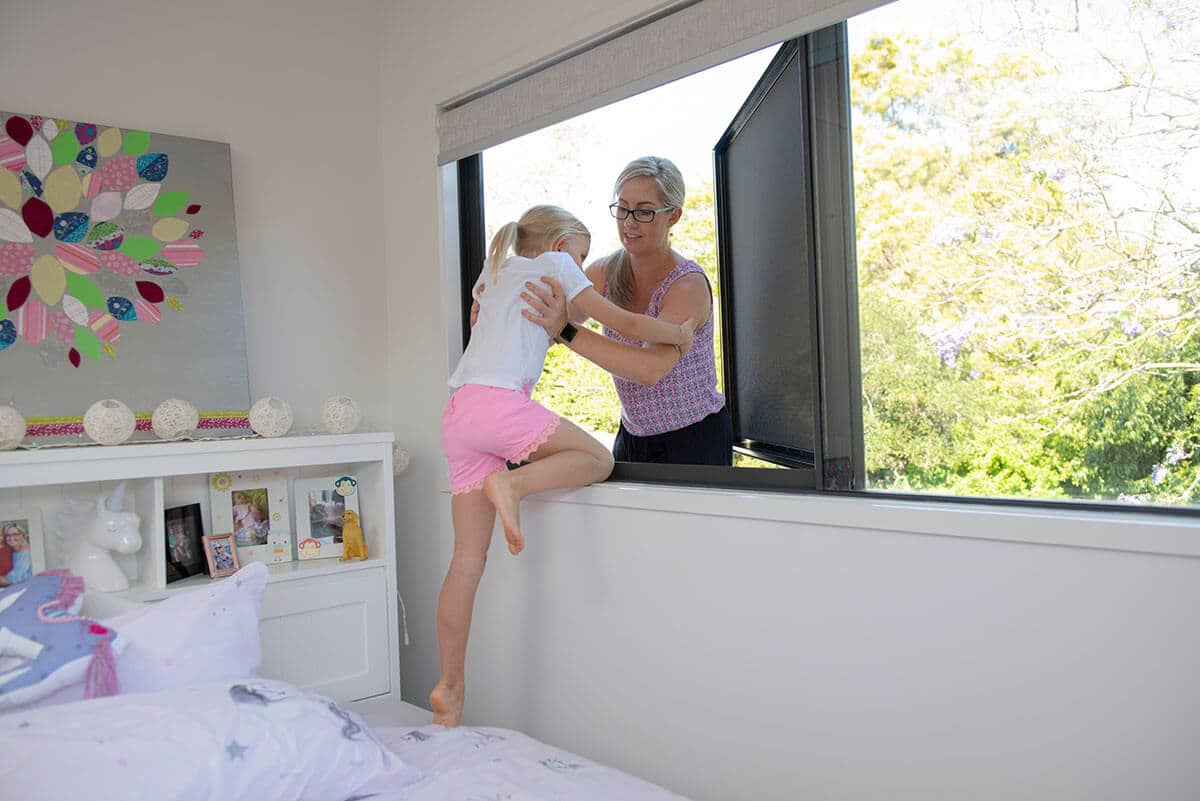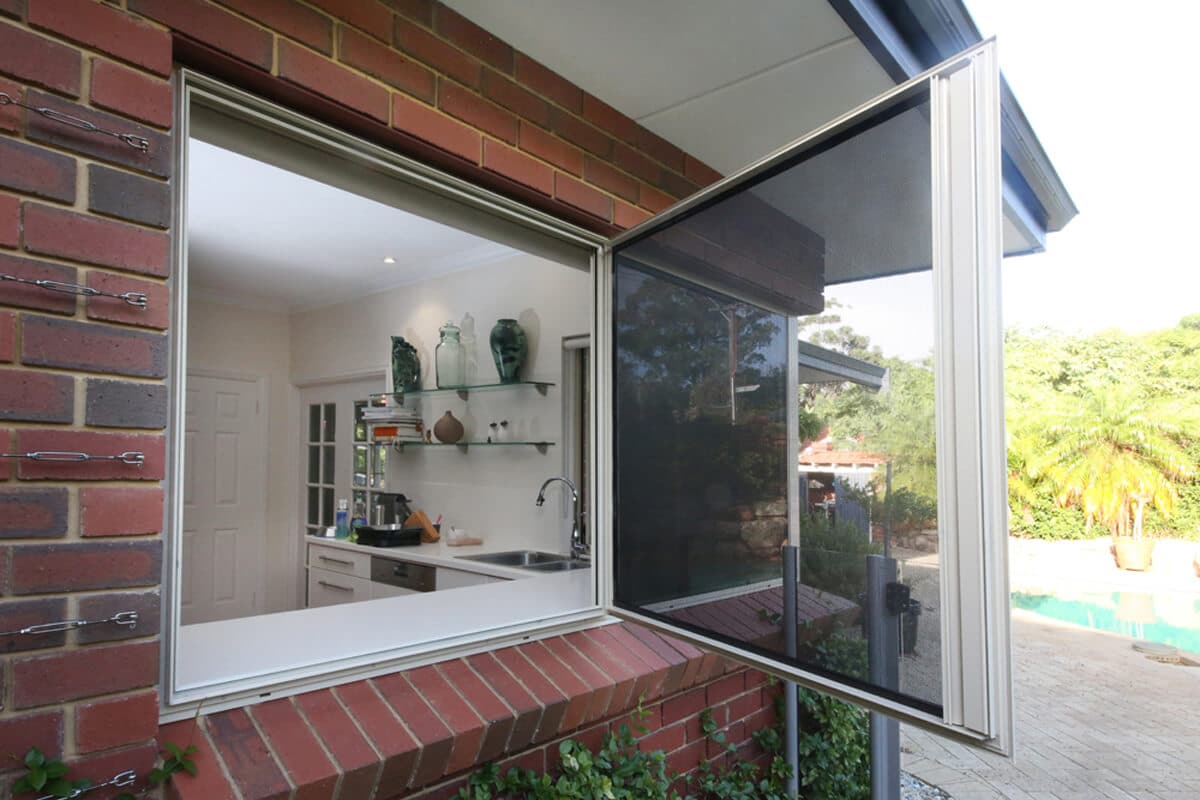 Benefits of our Safe-S-Cape
Secure your windows with Safe-S-Cape Window Screens and experience the superior strength of Crimsafe! Not only are they easy to open from within, but there are a plethora of other advantages you should ponder:
Open from the inside without a key

Made-to-measure for a perfect fit

Feature our exclusive Screw-Clamp™ technology

Blocks 53% of solar heat gain and 62% of UV rays.
Frequently Asked Questions