Why Join Securelux Trade?
There are many reasons to join our trade program. Firstly, this allows us to work closer with our partner and deliver the right level of service. Secondly, our trade program comes with wholesale pricing making it more attractive to our trade partners. Finally, our trade program allows us to get help with the entire project from start to finish.
Family owned, locally based
We are Securelux, a family owned Brisbane business specialising in security screens, shutters and a range of privacy solutions.
We're Crimsafe Authorised
We're also an authorised Crimsafe Manufacturer, building all Crimsafe doors and windows in our Loganholme factory.
We understand Business
Thanks to our 40 years of industry experience we also know how to support other businesses. This is why we've started our trade partner program.
Wholesale Terms and Arrangements
We understand cash flow which is why we offer wholesale pricing and also suitable payment terms to our trade partners.
Why Choose Securelux
There are plenty of reasons to choose Securelux to install your security screens and doors.
In today's world, having strong relationships with your suppliers and maximizing your opportunities with clients is more crucial than ever before.
At Securelux, we offer a broad range of security solutions, including access to the complete line of Crimsafe products and applications. However, we are more than just a manufacturer. With extensive experience in sales, marketing, measuring, and installation, our team is highly equipped to assist you in maximizing these opportunities. We can help you gain confidence and happy clients without feeling like you're "learning" as you go.
Our team has years of experience, and we've fine-tuned our services based on lessons learned during our early days. We can offer an abundance of knowledge that ensures we build win-win relationships with our clients.
Whether you're seeking solutions for 2023 or planning to grow your business for years to come, our team of professionals is eager to meet for a consultation. We seek to understand your needs or goals and how we can assist in achieving them.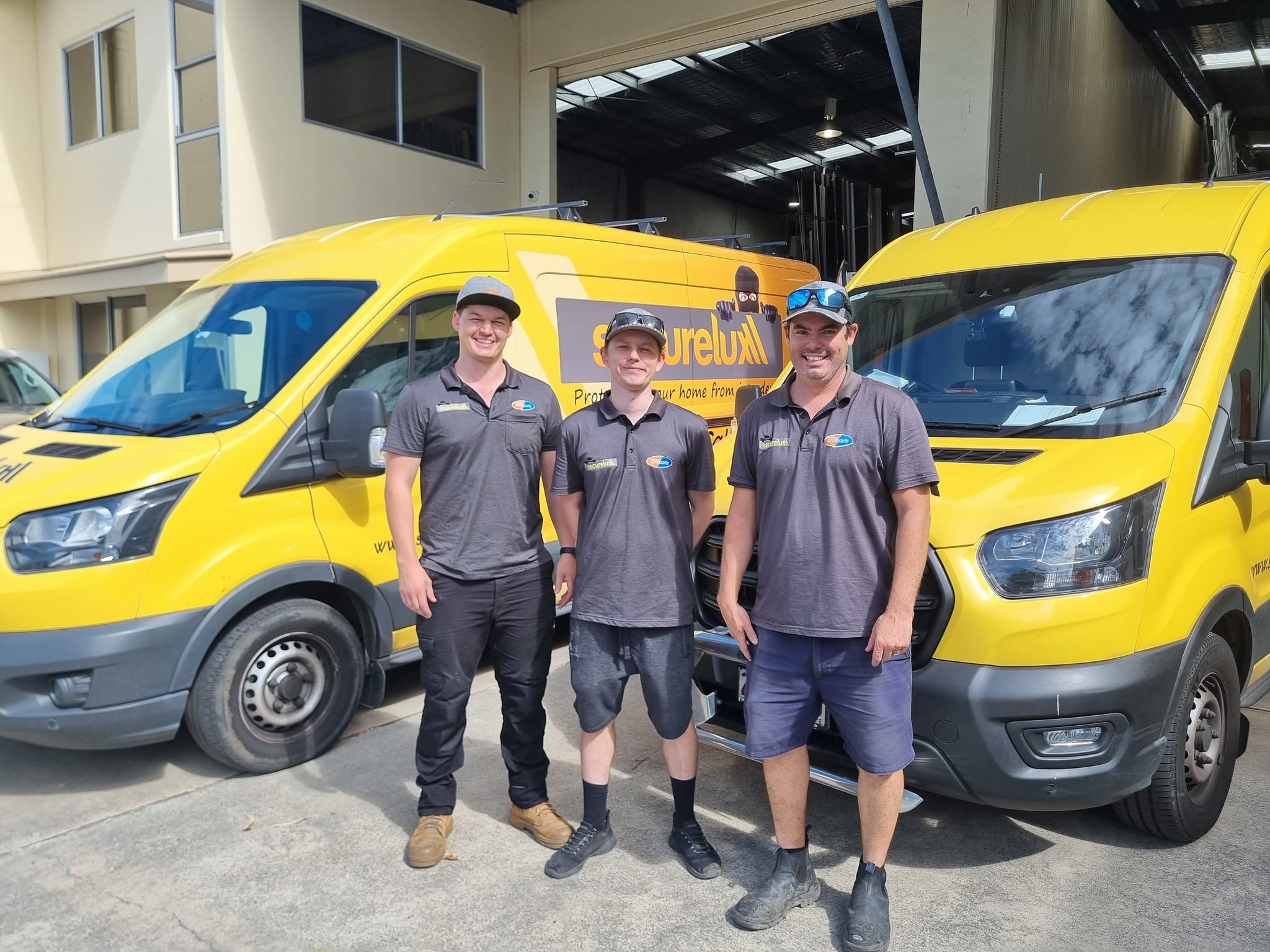 Client Testimonials
From the quote stage to Installers checking the quote details, then re-checking on part of the staged installation, the care taken and professionalism was outstanding. The quote was reasonable compared to others, but I relied more on the Google reviews as these were all positive. I highly recommend this company. Ours was a more complex installation and it was carried out in excellent fashion. The installation was a large Crimsafe Security Door and side panels enclosing a porch area and 3M security film to some windows
Regards
Professionalism personified. The process right through to the after installation follow up call has been really refreshing from a family company with good old family values and service. Can highly recommend their services and their products to anyone considering purchasing from this company. Thanks to each and every one from Securelux that had a hand in delivering this product to us in such a non hassle friendly manner.
Great competitive price for Crimsafe Premium security screen. I was lucky to have quick installation before Christmas season starts. Geoff measured the door and Shane installed – both very professional. And so were the girls in the office – Amanda and Rebecca. I love my new door and it's nice to have a breeze running through the house now!
We love the look of our new Crimsafe. Securelux was a great company to deal with and the staff were all worthy of five stars.

The fitters were polite, hard working and left everything tidy and clean. Thank you Securelux.
Great customer service by the entire team…from Adrian who did the quote, office staff organising fittings and the lovely gent who installed our doors and windows…name escapes me. 100% recommend this company to Anyone after crimsafe screens and windows.
Really great – efficient, prompt, arrived when they said they would and a very neat and nicely finished job indeed! Would highly recommend!
Apply For Trade Program or Ask A Question
Disclaimer: All information is kept secure and will not be shared or sold to any third party.