Whatever Your Budget Securelux Have You Covered!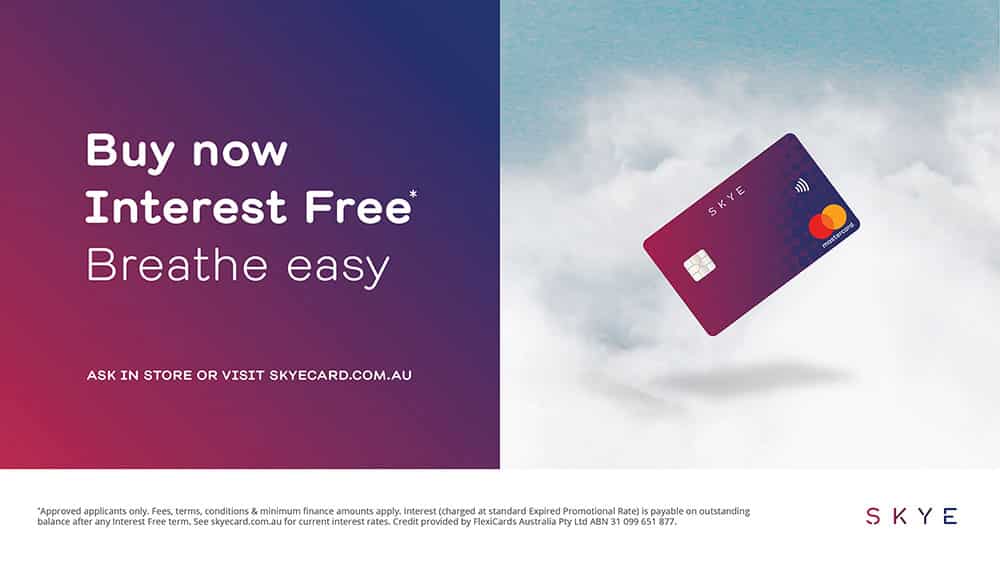 Want a more affordable option for Securing Your Home? We offer optional weekly payment plans across different terms to make securing your home affordable instead of paying upfront.
Whatever your budget Securelux has you and your family covered with payment plans that start from just $19.95 a week for a Crimsafe door!
Why Choose A Payment Plan?
Security is a big investment for your home and one you want to get right the first time. Using a payment plan allows you to get your installation done now and pay in small weekly repayments over an Interest Free* period of time.
A payment plan allows you to get Crimsafe "the leading product on the market" through Securelux "a leader in
installation" and keep your money available for other projects or your next holiday.
Affordable & Realistic Method of Payment
Keep your money in the bank and only spend when required
Save on interest accrued with Interest Free* Periods ranging from 6 months to 3 years.
Interest Free* Payment Plans suitable for all customers
Save time by buying now and paying later
Easily Set Up direct debits from your nominated account
Eliminate the stress of tightening up your finances
Who Would Benefit from a Payment Plan?
Typically our payment plan can service an extremely broad target market but below are some of our regular types of customers.
Young Couples
Customers who have recently purchased or built a new home
Break-in customers that unexpectedly have to outlay for security
Customers looking for an alternative to Credit Cards
Who is SKYE?
SKYE is an Australian owned and operated finance company that provides Australians with an alternate payment solution. SKYE is a subsidiary of Flexigroup who were established in 1988 and have been offering payment solutions to customers ever since.
How to Apply?
Applying for our payment plan is simple. After you have received your quote our product specialist will organise for one of our friendly staff to assist you with the application form. Alternatively you can click "Apply Now" at the top of this page and start the application process now.
Who is Eligible?
18 years of age or more
Earn $25,000 or more per year
Clear credit record
Permanent Australian resident
Some Retailers you might know who utilise SKYE?
Stratco Outback
King Furniture
Freedom Kitchens
Appliances Online
Below you can read through some of our customer experiences where payment plans have made securing their home easier!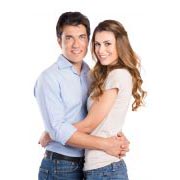 "We got our front door for $19.99 per week!"

We had no protection on the front of our home and were worried that we were exposed to danger whenever someone was knocking at our door. After getting 2 quotes we became aware that to secure the front door it was going to cost us around the $1,000-$1,100 mark. When Securelux suggested that we could put this on a payment plan for $19.99 per week we signed on the spot. Now we feel extremely comfortable in our home and haven't had to feel any financial hardship.
"Securelux made securing our home affordable!"

We were concerned with our home security after we found out our neighbour had experienced a breakin. We had 2 doors and 3 windows that were our particular focus as the rest of the house at least had some security on it. After getting a few quotes we realised we were up for around $3,529. Securelux had a great presentation and showed us exactly what we were getting for our money. When they said we could put the security on a payment plan it definitely got us listening. The consultant said all you need to pay today is $352. Than $40.73 per week on an 18 month payment plan.
Disclaimer
*Approved applicants only. Fees, terms, conditions & minimum finance amount 3300 apply, incl $99 Annual Fee charged at the time the first debit is charged to your Skye Account and annually on the anniversary of that date.
When you have met the Interest Free Criteria, the Annual Fee must be paid in full within the Interest Free Period or it will attract interest. If you do not meet the Interest Free Criteria the Annual Fee will attract interest from the date the Annual Fee is debited to your Skye Account. Up to 110 days Interest Free on Skye Mastercard purchases (excluding cash advances) when you meet the Interest Free Criteria. Failure to make the required payments will result in you no longer meeting the Interest Free Criteria meaning that all new transactions from that day will be interest bearing from the date of the transaction. Any outstanding balance after the Interest Free Period reverts to the Skye Purchase Rate. Minimum monthly repayment required. Interest (charged at the Expired Promotional Rate) payable on outstanding balances after any Interest Free Period in relation to a Promotional Offer. See skyecard.com.au for current interest rates.
Only available at Skye retail partners. Credit provided by FlexiCards Australia Pty Ltd ABN 31 099 651 877 Australian Credit Licence number 247415. FlexiCards Australia is a subsidiary of FlexiGroup Limited.
Terms and Conditions
Only on Crimsafe orders placed between November 1st – November 22nd 2019, or until all 50 available slots are sold.

Orders over $3,300 qualify for the 24 month 6 month deferred payment offer.

Orders under $3,300 do not qualify for this promotion, consultant will present other payment options at the consultation.

The deposit will be outlined and taken from your SKYE account as part of the acceptance process.

The final balance will be taken on the day of installation.

Not to be offered in conjunction with any other offer.

Excludes the SKYE annual fee of $99 which is allocated to your account from day of purchase.