Protect Your Home
Life is unpredictable at the best of times and the last thing you want to do is take your home and your family for granted. By installing Crimsafe doors on your home, it means you will be offered peace of mind that you have deterred any potential criminals and kept your family and belongings out of harm's way. Here are just some of the benefits of installing Crimsafe doors on the Gold Coast.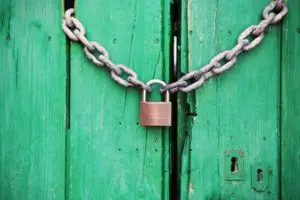 Screw Clamp
Every Crimsafe door uses a screw-clamp to keep it in place. When it is properly secured into place by a licensed Crimsafe installer, the screw clamps down on the mesh of the door to secure it and provide additional strength against attack. If someone does try to break into your home, the impact will be absorbed by the whole frame making it even harder.
Mesh Doors
The thick, structural grade 304 stainless steel mesh used by Crimsafe is stronger than other products on the market, meaning it is able to withstand more force. By installing a mesh door into your home you can rest assured your family is as protected as they can be from any potential criminals with .9mm security mesh that is corrosion resistant, making it perfect for use in places like The Gold Coast.
Breathable
The Crimsafe doors are also breathable. Made of mesh you can leave them open all year long to enjoy the warmth of the summer sun or the cool breeze in winter, without putting your home at risk. 
If you would like to have your home on The Gold Coast installed with a Crimsafe security door, contact the professionals at Securelux to arrange it today.
Related Tags: Security Doors Brisbane | Crimsafe Doors Gold Coast