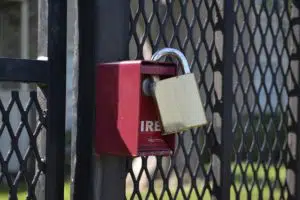 Upgrading the security of your home is a worthwhile investment. Along with home security cameras, locking systems and alarms, installing security screens Brisbane residents are considering more and more. There are several types on the market, and some will better protect your home from would-be intruders.
Frames and Infill
The two important components are the frame and the infill. The frame will surround the infill and have a receiver channel joining it to the infill. Together they will determine the look and security level of the door.
Frames
Aluminium frame  are the cheapest option, but also the easiest to break into. Since aluminium is a more flexible metal, it can be easier to prise open than steel. On the other hand, aluminium is less likely to corrode than steel.

Steel frames are more expensive, but as a harder metal, provide greater protection. Steel doors are the favoured type by industry experts.
Infills
Steel bars or grilles are the top level of protection and hardest to break into. While providing the most security, some people aren't a fan of the look of bars, so may want to go with a less obtrusive option.

Stainless steel mesh is another infill option. The woven steel mesh is connected to a steel frame. Many people enjoy this option as the steel mesh provides a high level of security, while still letting you see through them, similar to a flyscreen.
These are just two basic components of a security screen Brisbane. There are many more components that go into what is the right security screen option for you, so talk to the team at Securelux today.